Meeting Room Options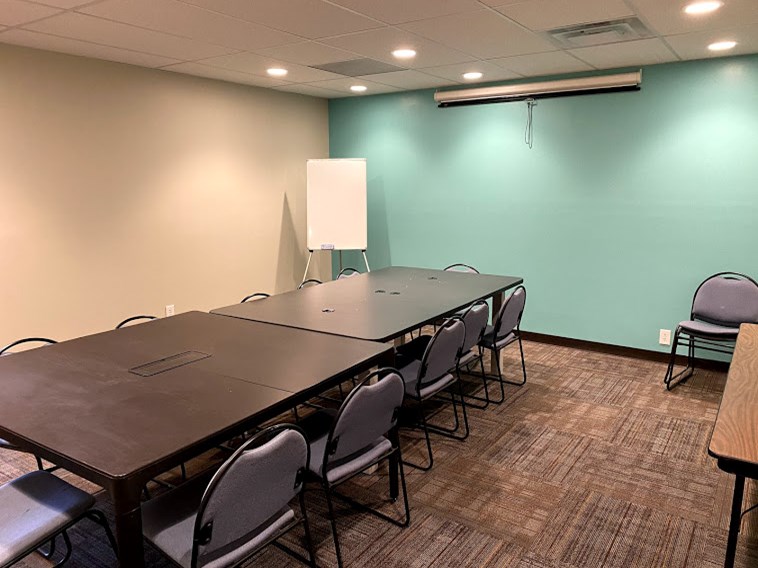 Our large meeting room seats up to 20 people when arranged in a classroom format, or 12 people when setup as a boardroom.
Free wi-fi included.
A projection screen is provided. We have a small projector you may use, or bring your own projector.
Food is available in the main cafe and can be delivered to the meeting room.
Staff will be available for the first 20 minutes to address any questions or concerns and will also handle cleanup after your scheduled time. 
The renter assumes all responsibility for any injury or damage incurred and releases The Meeting Place from all liability.
Meeting room may be rented after business hours by Coworking Center members only.
$25/hour or $125/day
Book Meeting Room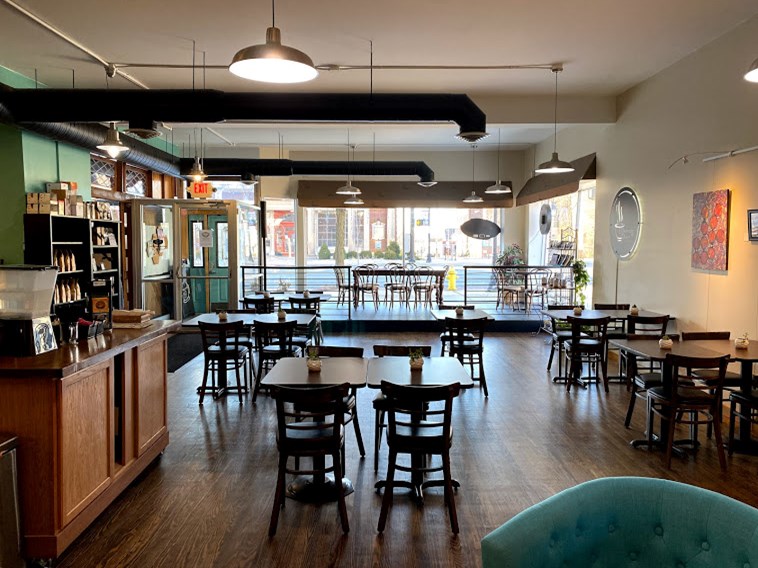 The featured space in The Meeting Place on Market, this completely customizable area is perfect for showers, receptions, and other small scale gatherings. Featuring a raised platform, this room rental can include a private barista for an additional cost.
Available outside of cafe hours at $55/ hour (minimum 2 hours) 
Outside food and drink are welcome with prior arrangement, but you will not have access to the kitchen or any utensils. 
Alcohol is allowed with prior arrangement, but the renter assumes all responsibility and releases The Meeting Place from any liability. 
Include setup and decoration time in your reservation time frame, as events may be booked back to back. No glitter when decorating, please.
Staff will be available for the first 20 minutes to address any questions or concerns and will also handle cleanup after your scheduled time. They will not be available during the duration of the event barring emergencies. An emergency number will be provided. 
The renter assumes all responsibility for any injury or damage incurred and releases The Meeting Place from all liability.
Seating up to 70 persons (depending on configuration)