Mission: Support local talent and entrepreneurship in Lima, Ohio, by building shared intellectual and physical spaces and shared resources among professionals.
Objectives:
Promote focused collaboration and co-innovation in technology, arts, and other sectors
Provide leadership to Lima in developing shared spaces where said collaborations can take place
Provide affordable access to these spaces to remotely- and independently-employed individuals
Identify and support opportunities for outreach between the Co-working and greater Lima community to further leverage the talent of these independent professionals.
Values:
Passion for intellection and innovation
Commitment to inclusiveness and respect for differences
Desire to networking and collaborating with other professionals
Interest in together building a workplace that optimizes environmental sustainability, human-centered design, and utility
Long-term objectives:
A community of innovative, diverse people and talents who inspire and engage with each other
Greater consideration of Lima by remote employees and entrepreneurs who are looking for a mid-sized city but a "larger-city" technology and arts community with common focus.
Greater attractiveness of Lima to "Millennials" seeking economic opportunities that highlight values of sustainability, innovation, and inclusiveness and opportunities to connect with national and global markets.
Greater personal income, tax revenues, and community heath for Lima citizens.
Positive perception of the culture of the Greater Lima Region and its downtown city hub because unique, innovative startups locate here.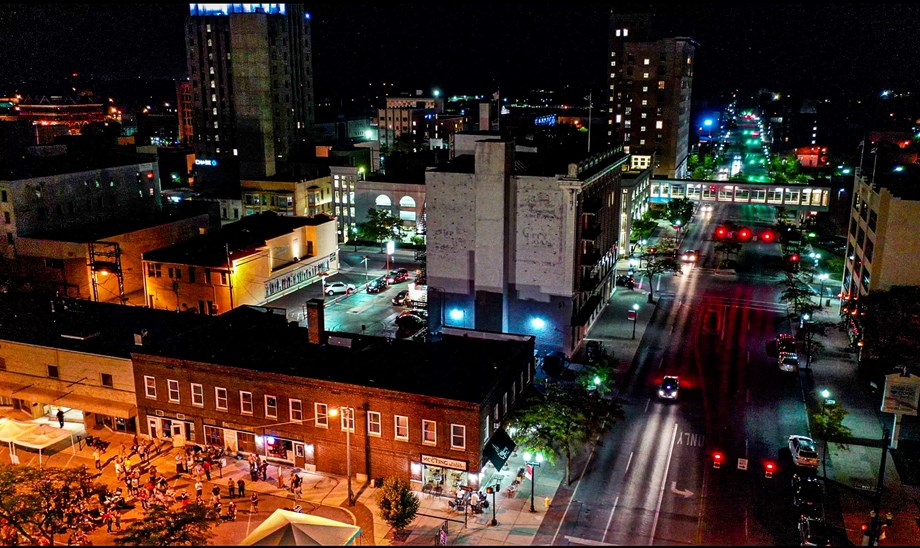 Get in touch with us
Dados de contato
The Coworking Center
220 W Market St
Lima, OH 45801, USA
A equipe The Coworking Center
Entrepreneurial Development / The Meeting Place on Market & Shop for Good Boutique

The Meeting Place on Market